The web application to ensure security
They also rely on the Safety app










DRASTICALLY REDUCE ACCIDENTS USING THE 5S COMPANY SAFETY APP
The Safety app makes the threshold for making safety registrations as low as possible, and ensures that they are dealt with effectively and efficiently. The ultimate goal of this app is that by making preventive reports such as unsafe situations, accidents and near misses can be drastically reduced. The app can be used by companies in various industries; from 5 people to multinationals with various international branches.

A SAFE WORKING DAY FOR EVERYONE
Being able to do your job safely every day is most essential. Preventing accidents therefore has the highest priority.

PREVENTION IS BETTER
Easy registration in combination with a tool that is always within easy reach ensures easy use of the App. As a result, many more reports are made of unsafe situations, which can drastically reduce (near) accidents.

CULTURE - AWARENESS
Sharing findings increases safety awareness. Each situation is also a small training in awareness and everyone contributes to a safer environment. 5S - workplace organization is a good catalyst for this.

PROFESSIONALIZE THE ORGANISATION
A safe workplace and organized work environment attracts motivated personnel. This in turn contributes to the professionalization and expansion of the organization.

LESS CONSEQUENTIAL DAMAGE
Besides the personal drama of an accident, accidents also cost a lot of money. Preventing accidents ultimately saves costs and avoids the risk of image loss.
WHERE TO APPLY THE 5S SAFETY APP
Companies that (want to) start with security registration and want an effective and handy tool to do this easily and conveniently.
Companies that already make security notifications and want to give a boost to the user-friendliness.
Transport and logistics
Retail
Health Care and Well-being
Trade and services
Automotive
Construction
Facility management
Industry and production
Do you work in another sector? There as well.
THE 5S COMPANY LEAN APP WORKS ON ALL DEVICES
The 5S Company Safety app is a web application which means that it can be accessed at any time and from any device via the web browser. We also ensure that the applications are made available for 'full screen use' on the tablet.


COST OF THE 5S COMPANY SAFETY APP
A license to the 5S Company Safety application consists of a business license and a subscription per department (including 1 team/sub-department). The number of departments and sub-departments can be expanded as desired, allowing the Safety app to grow with your company.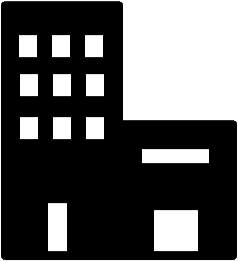 CORPORATE LICENSE
Per company a license for use of the app is issued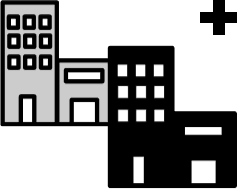 ADDITIONAL ESTABLISHMENT
When there are multiple branches, they get their own license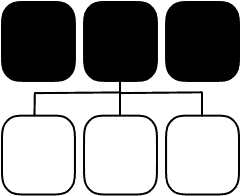 SECTION
Per department a subscription is taken out including 1 team/sub-department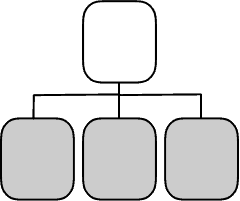 SUB-DEPARTMENT
Departments can be supplemented with as many sub-departments or teams as desired
OPERATION OF THE 5S COMPANY SAFETY APP
Through the ease of use and new interactive way of sharing, safety awareness is increased. As a result, the emphasis is placed on proactive signalling and registration before anything actually happens. This is the basis for ultimately creating a safer working environment.


Low-threshold registration
Registering a notification can be done directly via a cell phone, tablet or (laptop) computer, without logging in. Only the most essential fields are required.
In case of a safety report, the responsible team leader and HR officer automatically receives a notification for follow-up.
To view reports, log in to the Safety App. Once logged in, an overview of the safety notifications is displayed including clear color coding. An interactive dashboard is available with all pending reports including status and timeliness to support the operational control.


Visibility contributes to the acceptance of changes and facilitates a change in people's behavior. It is important to regularly see information related to 5S and Safety. For example, the scores of an audit or the findings of a quick round. The customized semi-digital boards with integrated Smart TV screen contribute to this. The boards are (wirelessly) connected to our Apps and are used to:
Discuss daily findings with the team (Operational consultation)
During working hours the following points are shown on the screens in sequence: the department specific 5S and Safety findings, made 5S appointments, scores and any other relevant messages (narrowcasting).
The magnetic part next to and below the screen can be used to take notes, hang up improvement proposals or place other news that should be continuously visible.
We will contact you as soon as possible to schedule a demo of the safety app