Every company is unique. Just like the 5S method. Because you can only work really efficiently and safely with a program that suits your company. Think of increasing productivity and safety, reducing waste and costs. You will only succeed in this if the chosen 5S roll-out actually matches the needs and current challenges within an organization. And that is why we have developed the 5S programs for this.
Flexible improvement methods for every company
5S Company has developed various 5S programs for every type of working environment and every improvement wish. These 'improvement methods' are also individually tailored to the size of a company or the specific working environment. With tailor-made programs, we enable every organization to roll out 5S smoothly, effectively and successfully.
From direct and complete one-time roll-out at small companies or a selected department to a phased one 5S roll-out at large companies. In addition, the various departments or branches are tackled one by one. 5S Company has a lot of experience with 5S-implementation, training and supporting facilitators to fully utilize the internal improvement capacity.
Dennis is happy to help you on your way.

Which 5S programs are there?
Optional additional: Senior management 5S training
Optional additional: Lean awareness for lean transition

5S will be rolled out on the shop floor in one go. All employees are involved in this. In two days, employees are trained in 5S and the 5S implementation also takes place physically.
For whom
This program is suitable for companies with one or two departments. The work surface and the work intensity must be clearly visible. This rollout can therefore be well applied in work environments where 20-30 employees are employed.
Benefits
The main benefit of this way of rolling out is that the entire work area is physically tackled in a very short time. All employees attend the same training at the same time. This strengthens ownership among employees and ultimately contributes to team building.
5S will be rolled out in stages. After a scan of the working environment, the 5Ss are physically executed in 'waves'. The various implementation sprints can be planned in quick succession. This makes it possible to efficiently and quickly transform large work areas or deviating departments.
For whom
This program is suitable for companies with a large and intensive work surface (> 2000m²). Or when more than thirty employees work in departments. In this program, the roll-out is specifically tailored to the department's own processes and standards.
Benefits
The effective planning of subsequent waves and the appointment of internal 'initiators'. Those who have successfully completed the roll-out in their own department, large work areas are completely transformed. After all, this at a fast and clear pace. The waves are similar in design and basic training, so that all employees are the same after the roll-out 5S level to own.


ROLL OUT 5s in targeted areas THROUGH CORE TEAM
This 5S rollout focuses on targeted areas. Consider, for example, work areas where many operators are working at the same time. The 'general' areas, such as the storage space for production materials or the supply and disposal area, are often used by other employees. There is a clear division into work areas. But at the same time, both teams need each other.
A general 5S rollout for all employees is not effective in this situation. With this targeted area roll-out, a core team will in principle start working with the work area around the workplaces. This core team can consist of a number of team leaders, operators and logistics employees. One workplace is set up on the basis of 5S standards. After a short 5S training and roll-out sessions in groups, operators are able to set up their own workplace correctly.
For whom
This program is very suitable for work areas with fixed machine setups, where permanent employees work. These can, for example, also be workplaces and stations on a conveyor belt.
Benefits
In this set-up, all employees on the workplace are intensively involved in the 5S implementation. This makes this rollout very effective and relevant. Employees are given responsibilities and see how they can make a difference themselves. Without being distracted by things in the work environment that they have no influence on. Every employee is trained and has the same 5S background and know-how. We carried out this roll-out at Hordijk, among others (see 5S case) working in the food industry (see website Hordijk).
Rolling out 5S via pilot with core team
The design of this 5S rollout is aimed at large companies with multiple departments. These companies already have an improvement team or consultant actively working on optimizing business processes. Work areas generally have a similar set-up. This also makes it possible to standardize a large part of the rollout. This includes walkways and permanent cabinets.
The standards of the 5S roll-out are determined with the composite core team, in which at least one employee is represented per department. The 5S implementation takes place in one selected department, in direct collaboration with the core team and all employees of the department. In the follow-up phase, the core team determines the assurance structure and standardization for all departments.
For whom
This program is suitable for companies with an internal improvement team. With the desire to carry out a partial 5S roll-out ourselves. This rollout is especially effective for companies with multiple operations departments, where employees are active across the entire work area. Examples include laboratories and logistics environments.
Benefits
The greatest added value of this program is the fact that employees themselves are specifically involved in the 5S implementation. This creates ownership and increases the sense of responsibility. By standardizing the roll-out, waste of time and costs is prevented.


Roll out 5S in multiple locations
Finally, roll out the 5S in multiple locations. Companies with multiple locations, such as service and maintenance companies, usually operate 'stand-alone'. At a higher level there is coordination on general matters, but there are major differences on the work floor per branch. By standardizing processes based on the 5S method creates an effective, company-wide standard between all locations.
Standardizing processes allows easy capacity across different sites. This reduces the need for external hiring of personnel and helps companies make maximum use of their own knowledge and capacity.
The rollout of 5S is relatively easy. Together with a core team, 5S is rolled out within one location. At the same time, the standards are immediately determined here. Based on proper follow-up and evaluation, a plan is being developed for the next 5S roll-out at the other locations. The experience of the core team is used for this, so that external efforts for the 5S implementation can be gradually phased out.
For whom
This program is particularly suitable for companies with multiple locations. Examples include car and commercial vehicle dealers, retail chains with shops, but also warehouses, production chains and service workshops.
Benefits
The roll-out is individual per location, so that everyone within the branch receives the right attention and attention 5S training gets. The training takes place on the basis of an established basic standard. This also increases the effectiveness of the rollout. There is sufficient room for ideas and innovation within the framework of the standard, creating a snowball effect. Optimizations and improvements during new rollouts are used to accelerate and optimize 5S implementation at other sites.


Kaizen at Scalabor: optimizing work processes for human development. Erwin Lenderink, one of

KONMARI METHOD AND 5S METHOD In the world of tidying and organizing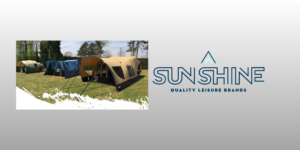 "Step by Step to Optimized Processes: The 5S Activation Package at Sunshine Group" In February
Contact us for an introductory meeting