After the analysis phase, performed by 5S Company, we move on to the implementation phase and it is time to roll out 5S on the shop floor. Together with the team leader and a team of employees all 5 Ss are applied according to the 5S method . Read below what the purpose of a 5S roll-out is and what it looks like.
DO YOU HAVE ANY QUESTIONS?
Dennis is happy to help you on your way.


There are basically five goals that can be named from a 5S roll-out:
Safety

Safety is always at the top of the agenda at 5S. The goal is therefore to solve all unsafe situations and to prevent unsafe actions.

Only sort what is necessary

All materials present on the shop floor are assessed on usefulness and necessity. All superfluous materials are put aside in the 'red label' area for evaluation.

A clean working environment, shining

Everything is thoroughly shined to create a pleasant and clean working environment.

Everything has a fixed and correct place, systemizing

All materials are given a fixed place that logically connects to the process.

Everyone knows what is expected, standardizing

Agreements are made about the standard that everyone should adhere to.
By realising the main objectives, several sub-objectives are also realised:
Waiting time reduction
Logical walking routes
Correct stock of materials
Making deviations visible on the work floor
Collective sense of responsibility for the workplace
WHAT DOES A 5S COMPANY ROLL-OUT LOOK LIKE?
The physical roll-out is carried out by 5S Company, together with a team of permanent employees and a team leader. The 5S roll-out generally takes place in 2 days per wave. The size of the work floor, team members and intensity determine how many waves are needed. During the gemba walk, it becomes clear how many waves are needed. The roll-out is started with a scan of the shop floor by means of the 5S app, after which it is jointly determined what needs to be done.
During the 2 days all 5 Ss will be discussed. Each S is introduced with a short piece of theory, after which we quickly proceed to implementation in practice. Because of the fast application of the theory in practice, the first results quickly become visible and motivation remains high. 
After the roll-out, the knowledge of 5S is increased by means of 5S training and we maintain 5S with, among other things, 5S audits.


HOW 5S IS YOUR SHOP FLOOR?
On your shop floor, there are also possibilities to work more efficiently and reduce waste with the help of 5S Company. With our extensive experience in rolling out 5S in different industries, we quickly make the translation into results. Curious about what a 5S roll-out can mean for you?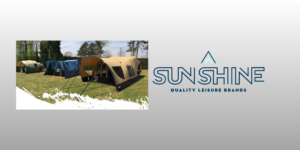 "Step by Step to Optimized Processes: The 5S Activation Package at Sunshine Group" In February

"AVR Duiven takes its productivity to a higher level with the power of

Bakker Bedrijfswagens is undergoing a lean transition and uses the 5s App